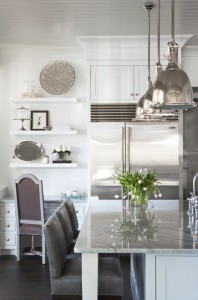 When you're looking for a partner to help you negotiate the complexities of selling a home, you've come to the right place. The experience, dedication and strong communication you'll receive from me will help ensure the successful and profitable sale of your home:
High Quality Presentation – Utilizing stagers, professional photography, creation of virtual tour, address domain specific website, and high quality marketing materials to showcase your home in the best light.
Internet Advertising , The new "curb appeal" – Since the lion's share of home buyers starts their search on the internet, you'll gain access to placement on over 700 websites like Google, MSNBC, WSJ, Realtor.com, Zillow, Trulia, Coldwell Banker, homes.com to name just a few. This will maximize your exposure and bring a large number of potential buyers to view information about your home.
Campaign Marketing – It's important to "work the network" to drive excitement and interest to your home through effective email marketing and just listed cards to sphere of influence and local agent network.
Social Networking – Everything is going social and so will your home. With specific demographics and criteria defined, your home will be featured across social media platforms
Personal Touch – Clear and open communication through timely feedback of showings and weekly online showing reports. The details will be handled with care and constant communication, to ensure the marketing and sale of your home go smoothly.
Superb Negotiation – As your advocate and working in your best interests, I will negotiate for you throughout the transaction through my contract knowledge and expertise, understanding lender requirements and repair requirements.
Management – Now your home is in contract, the management of the transaction begins. All the details, disclosures, inspection, repairs and timelines will be effectively managed so you don't have to worry and can focus on packing.
The following video is an example of a virtual tour created for one of my luxury listings…