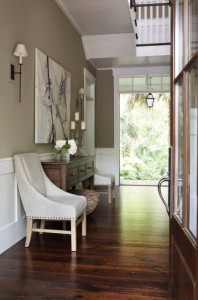 The first step in the real estate buying process is to understand how much you can afford.
Getting together with a lender is the crucial first step so you have an understanding of how much your payments will be, how much money you will need to put down and how much you will need to finance. You want to make sure your payment is comfortable and manageable for your lifestyle.
Now its time to start the hunt…
The long and winding road that leads to the door of your new property can be confusing and sometimes even exhausting. But it doesn't have to be this way, I will act as your fiduciary and help you through the process by providing the following:
Educate you through the entire transaction process
Listen to your needs to understand your real estate goals and exactly what you are looking for in a home as well as neighborhood
Keeping your best interest in for forefront, see that each and every facet of the buying process is effectively and professionally handled
Help you find the right home for you in the right neighborhood and provide pros and cons for the house and neighborhood
Provide comparable sales data to assure that you are paying the proper price for your home
Help you understand the contract, disclosures, and reports and make sure they are legally correct
Advise you as to any inspections such as home, roof,septic, well or soil, which might be applicable to the specific property in which you are interested
Guide you regarding repairs that should be made and any requirements prior to closing
Negotiate and deal effectively on your behalf with the seller and listing agent
Oversee the entire transaction timelines ensuring the transaction is smooth and stress free
You found the perfect property…
How much should I offer? – Here are several things to consider as we develop your purchase offer:
Is the asking price in line with prices of similar homes in the area? I will conduct research, called a "Competitive Market Analysis" or CMA, on comparable properties, to help you come up with an educated opinion on the worth of the property.
Is the home in good condition – or will you have to spend a substantial amount of time and money making it the way you want it?
How long has the home been on the market? If it's been for sale for a while, the seller may be more eager to accept a lower offer.
How much do you want to put down for the initial deposit? How about title, escrow, HOA fees, etc. We will discuss all of these items and determine what is best for you in securing the property.
How much mortgage will be required? Make sure you really can afford an offer that you plan to make going back to our crucial first step above.
Timelines – how long is escrow, contingency periods? All are negotiable and we will discuss the pros and cons.
How much do you really want the home? The closer you are to the asking price, the more likely your offer will be accepted.
Counteroffers – Offers are occasionally rejected outright, but it is common for a seller to counter an offer with terms acceptable to them. But don't let this stop you. Now you begin negotiating. I will help you through this process. There are many options we can explore, here are some examples – Maybe you offer more money, but ask the seller to cover some or all of your closing costs or to make repairs that wouldn't normally be expected. Or, you provide the seller with more time to move in exchange for a price break, if you know extra time is what they need.
At what point are negotiations binding? – You will have a binding contract if the seller, upon receiving your written offer, signs an acceptance just as it stands, unconditionally. The offer becomes a firm contract as soon as the signed, unchanged offer is delivered to you or me, your agent. If the offer is rejected, that's that and the seller cannot change their mind and hold you to it.
Now your future home is in contract and the management of the transaction begins. All the details, disclosures, inspection, repairs and timelines will be effectively managed so you don't have to worry and can focus on packing. This is an exciting time as you get closer to moving into your new home!